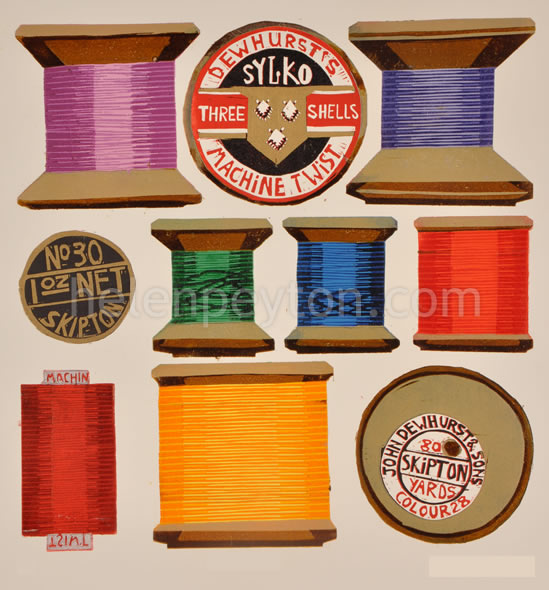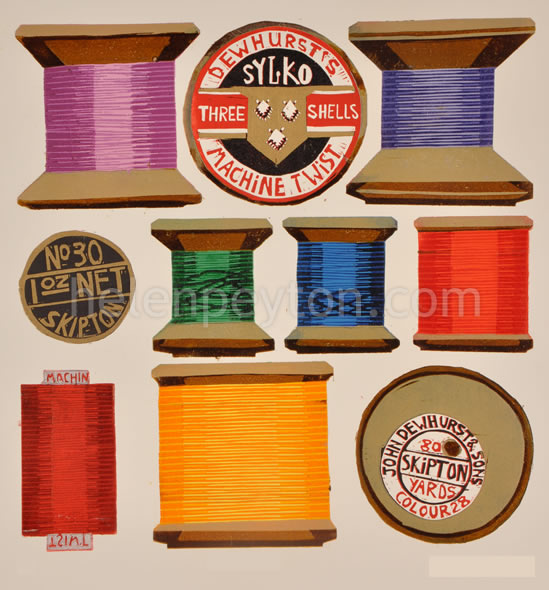 Helen Peyton is an printmaker specialising in limited edition lino monoprint and lino reduction prints.
Lino printing is a hand-crafted art and Helen creates her prints on a Victorian printing press that is the complete opposite to high tech, this one is no tech!
Past topics for her work have included the sky at night, and ancient Yorkshire landscapes. Her current theme is a series of everyday objects such as record players, radios, and televisions from the 1940s inspired by artefacts she discovered during a 3 year period as artist-in- residence at Craven Museum in Skipton, North Yorkshire.
Three of her retro themed lino reduction prints were selected for the prestigious Royal Academy Summer Exhibition 2011 and 2012 in London, and hung alongside works by Tracy Emin, Paula Rego, and Jim Dine.  One of the images (the record player) was chosen from the work of hundreds of artists to be  an official Royal Academy greetings card which is on sale in art outlets throughout the world, and on this website.
Helen regularly exhibits her work in galleries and museums.  She is a member of Printmakers Circle – a collective of Yorkshire based print artists.
Helen is also a photographer and her work appears in several published books including 'Looking up in London' and 'Looking up in Edinburgh'.  She teaches art and design, and lives in Upper Wharfedale in the Yorkshire Dales.